Kings Computers is an Authorised Technical Service Provider for Brother Printers.
If you have any empty Brother toner cartridges, Brother Drum units, or Brother ink cartridges or even old Brother printers, please contact Kings Computers to have them recycled.
Brother offers the most comprehensive waste management and end-of-life recycling program

me provided by any New Zealand print manufacturer. Our challenge to all New Zealanders who have purchased Brother products is to dispose of waste materials in an environmentally responsible manner to help preserve the planet for future generations. With Brother at your side, it is easy to do the right thing!
In 2013, Br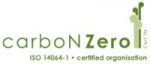 other International (NZ) Limited became certified under the world leading carboNZero certification, for our commitment to environmental leadership. This certification assures customers that our efforts to manage, reduce and offset carbon emissions are effective under ISO 14065.
Our recycling and waste management programme shows how Brother is at the forefront of sustainable and environmentally responsible business practises in New Zealand.
We take responsibility for the products we manufacture throughout their entire life-cycle. We offer a comprehensive waste management and end-of-life recycling programme. Our programme is also the most extensive programme by Brother globally.
We offer free nationwide recycling for all our printers, inks, toners and drums, for both the corporate sector and mass consumer market. We've partnered with experienced recycling providers Croxley Recycling to bring this service to you.